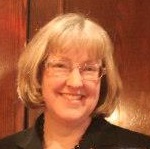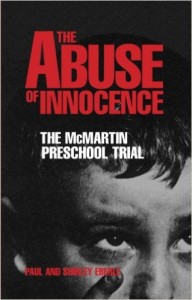 In the world of Loudoun CPS , the initial accusation is the kick starter for their  campaign. This is the way that CPS in Loudoun operates, once the accusation is made the following will take place, all without your knowledge.  Your child will be interviewed by incompetent investigators from Loudoun CPS and the Loudoun' Sheriff's department, again all without your knowledge.   These interviewers have a definite agenda and bias. This interview will be taped, or it should be taped. Authorities are hesitant to videotape interviews now due to high profile cases such as the McMartin Scandal and Little Rascals Case.  I strongly, very strongly encourage you to educate yourself concerning the McMartin Scandal, Kee McFarlane and Dr. Roland Summit. If you study the McMartin Scandal and its key participants , you will gain a critical understanding of how a CPS agency operate.
The McMartin Scandal specifically applies to Loudoun County as Sandra Glenney employs the identical strategy that was used during that case which occurred in the 80's. She hasn't deviated from this strategy at all.
After the initial accusation is made your child will be interviewed , in addition your ex-spouse or whoever will make statements to CPS and the police. It is critically important that you gain access to those statements.  CPS and the police will initially refuse to provide any documentation on the allegation or release any statements. Your attorney will have to fight vigorously to obtain any notes , or he or she will need to postpone hearings until such information can be received.
It is critically important that you learn what prompted the allegation, almost always it will be the result of continual questioning by an adult; if the allegation is false.  I strongly recommend the following book "Abuse of Innocence" by Paul and Shirley Eberle. In this book, lies the playbook for Sandra Glenney and how to counter it. It is a fascinating and educational read. It exposes the corrupt busing of Child Protective Services, the therapist and attorney's who are involved in this type of cases. There is a Child Abuse industry in existence today, it consists of attorneys and therapists whose livelihood depends upon substantiating claims of child abuse.
The book will also prepare you for what is to come, as mentioned before Glenney follows the same game plan that the government did in the McMartin Scandal. As the book documents , therapists will be in the back pocket of the County; this is definitely true of Loudoun. The therapist will be poorly trained and biased.  Read the book and learn.
Please follow and like us: