- Stars (0)
4 Downloads
Author: admin
Version: 1.0
Last Updated: 23-12-2017 21:48
Description
Preview
spencer2017.05.18-ninthcircuitopinion.pdf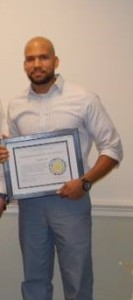 The attached legal opinion concerning the Ray Spencer case, highlights a critical step that your attorney needs to take, That is get the handwritten notes of the investigator. In the Spencer case, lead detective Sharon Krause manufactured evidence in the form of alleged statements made by the child. The only issue is that Spencer's daughter never made the statements.
Krause made the statements up and submitted them as evidence.  You can place no faith in the official report of a CPS worker, especially in Loudoun. Former CPS worker, Benjamin Smith is an example of this. He stated in a report and at a hearing that DNA evidence was not available. His only problem , he was notified weeks earlier that the DNA evidence was available. Smith is a liar, who has no business working for any government organization.
Carefully, read the opinion and you will understand how low CPS and some investigators will stoop to win their cases.
Please follow and like us:
Please follow and like us: